Things I have been up to.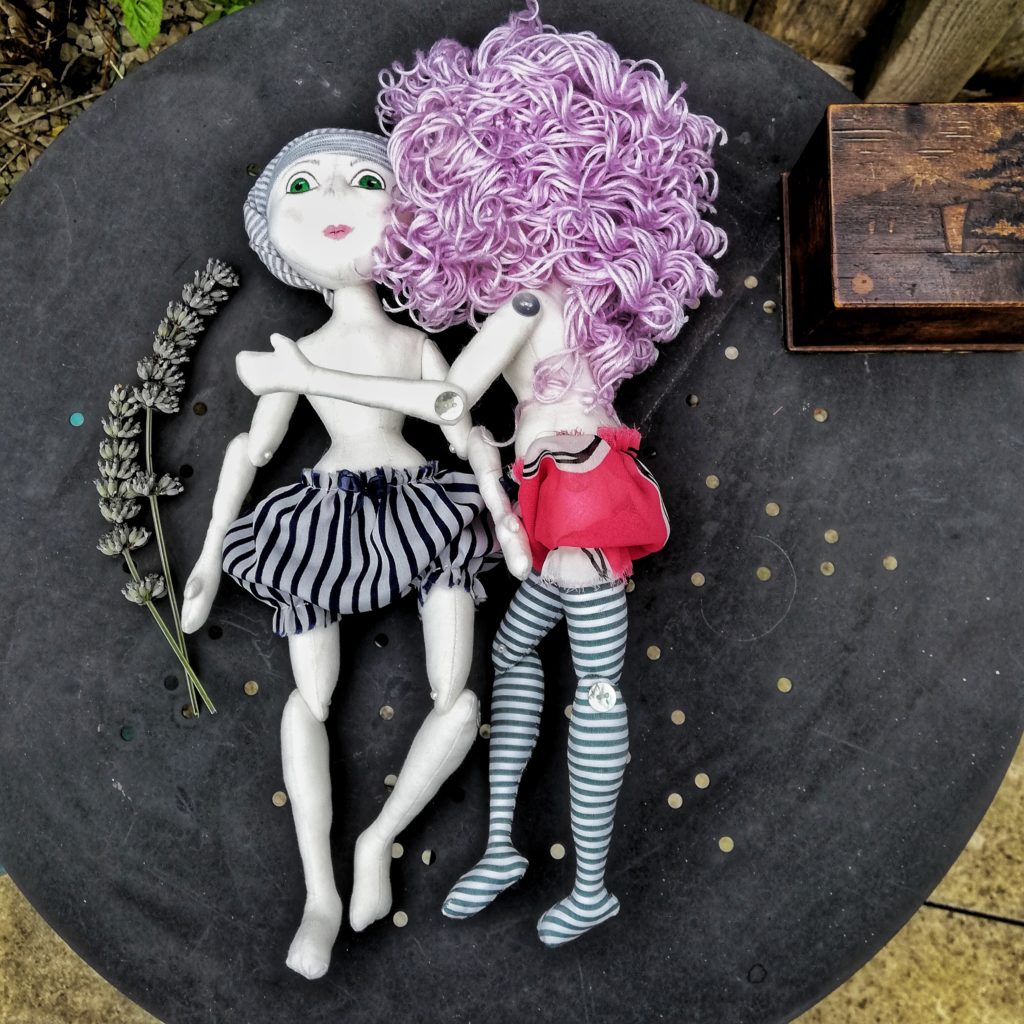 Well I made those frilly knickers. And while I was at it, I finished one of the little ladies off as a witch, but one with a difference. She has cat's eyes. What do you think? I really like the way they turned out, along with her lovely lilac hair. You have got to make witches for Halloween.
The other little lady will have to wait for a while as other things need working on at present.
Handcrafted Uniquely Halloween Spooktacular
I have 2 very different styles of doll finished now ready for the Halloween Spooktacular, hosted by Handcrafted Uniquely, a fantastic group on Facebook. One is cloth and made using my classic Bees Knees doll pattern. And the other is a lovely clay example. She has a polymer clay head, hands and feet, but the rest of her is cloth. This is a style I am very much pulled towards at the moment.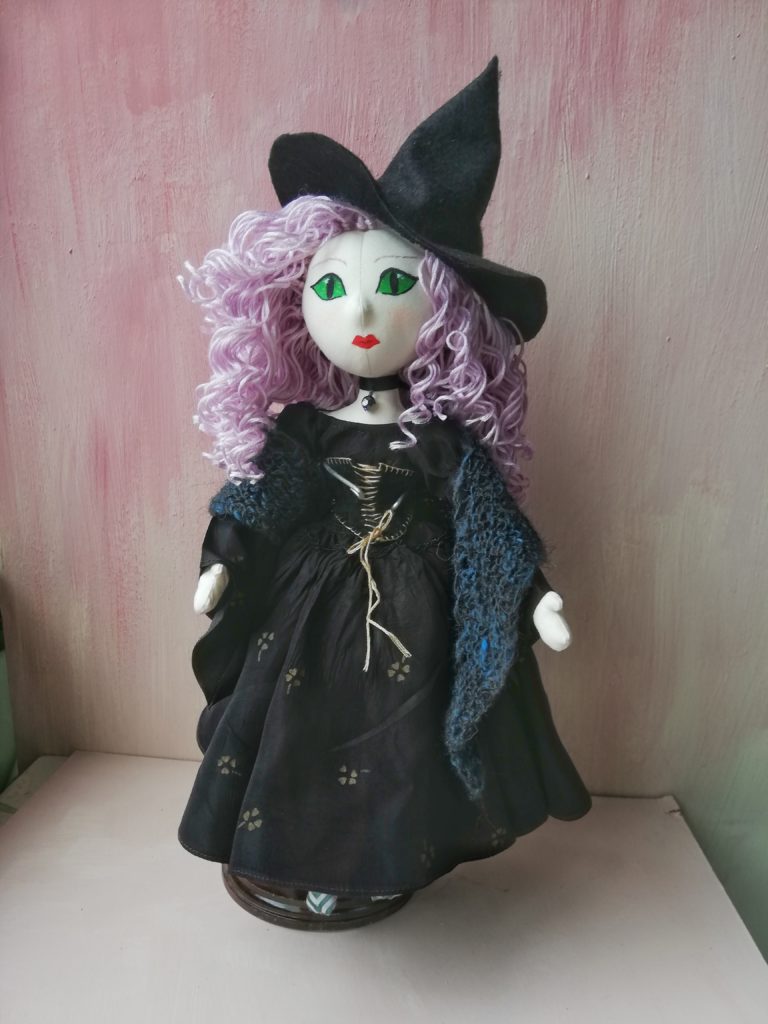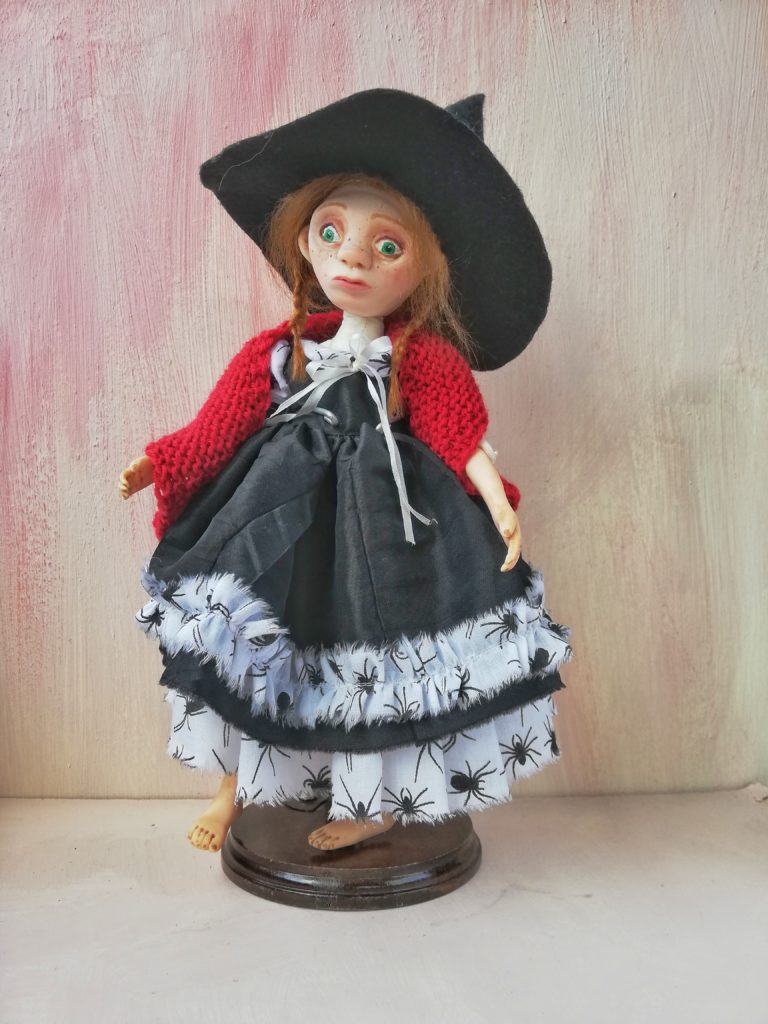 Art dolls Only Dark Christmas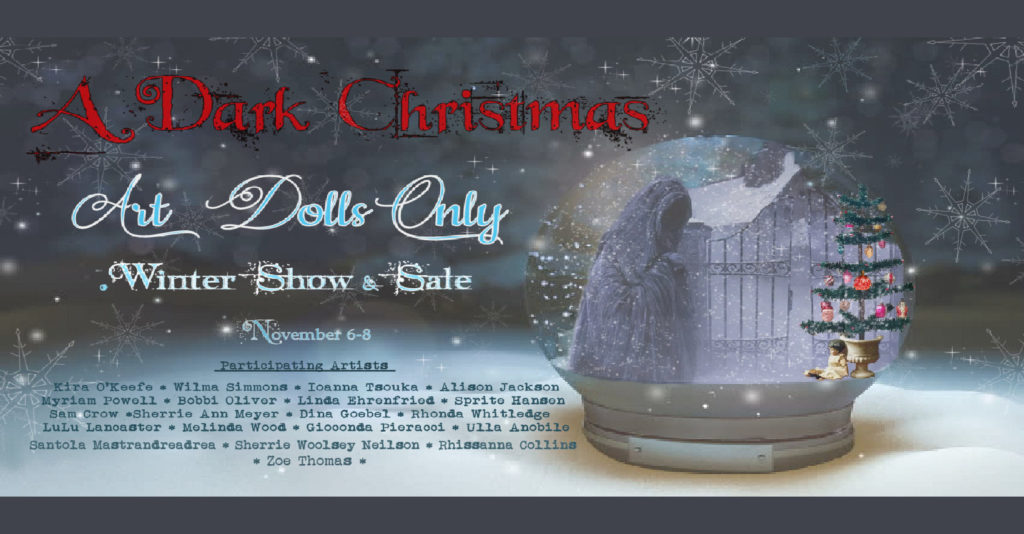 I am also starting working on my dolls for the Art Dolls Only Dark Christmas show. I am so pleased to be involved with this. Such talented doll markers, I can't wait to see the other dolls. I think I shall make 4 dolls using polymer clay and cloth as above, but with different joints. They will all be similar and sisters, but each have their own vibe. This is all in very early stages in my head, but they are starting to take form. And in a strange way of doing it for me I have started 2 pairs of hands while I wait for the resin to dry on their polymer clay eyes.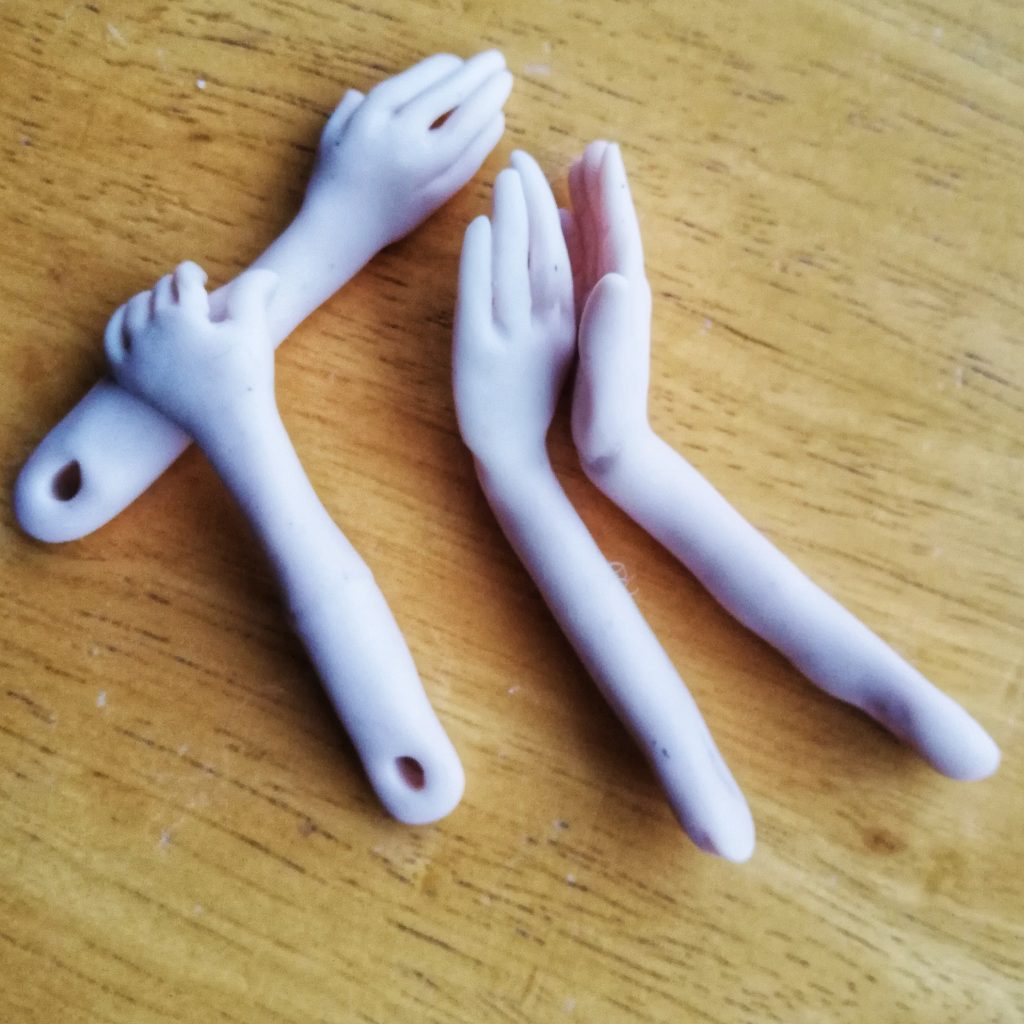 I have decided that I can only make one pair a day and I get too frustrated if I try to make more than that. Polymer clay is a bind to keep clean. I am not the neatest of people. So if I do a lot of clay work, then I start getting fluff stuck in the clay and black smears, even if I clean my hands all the time. (A lot of clay workers find this a problem, if you have any solutions, I would love to hear about them in the comments??)
These still need sanding and painting.
Eye balls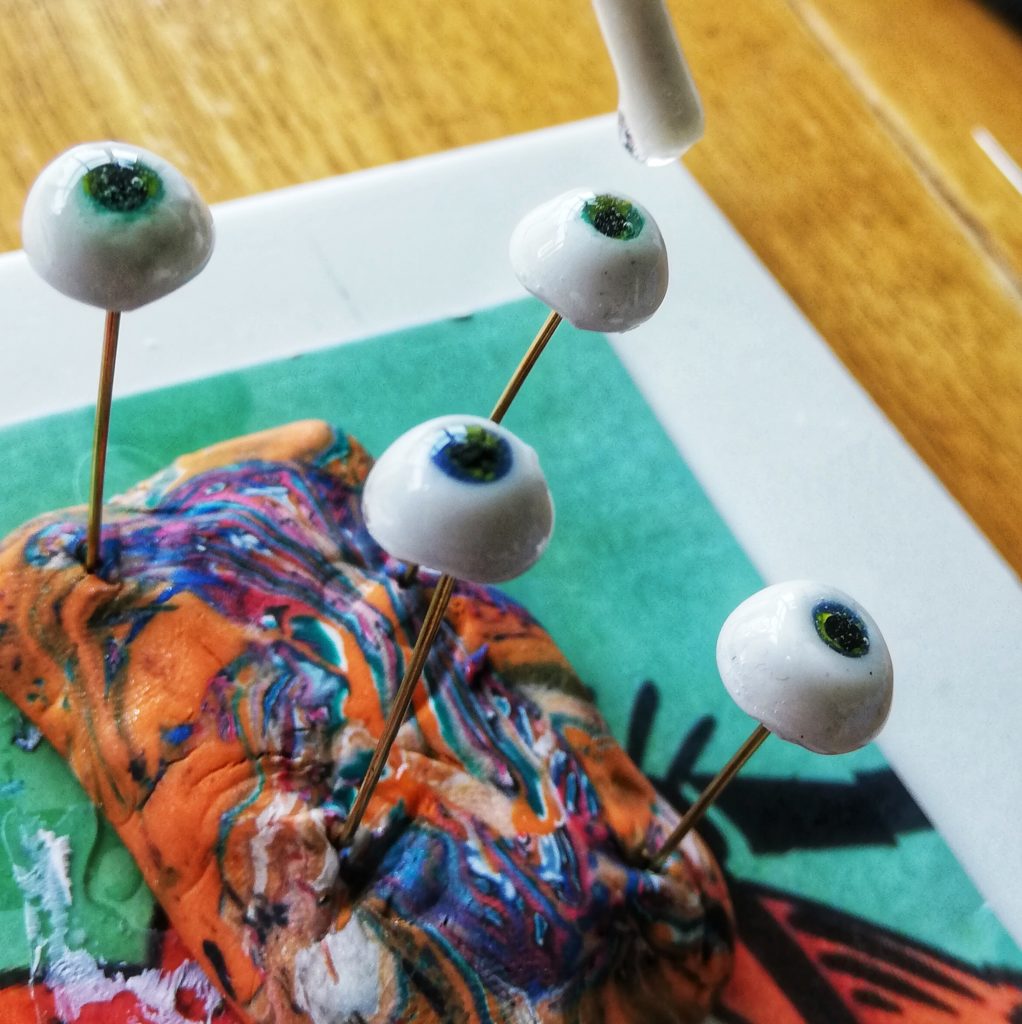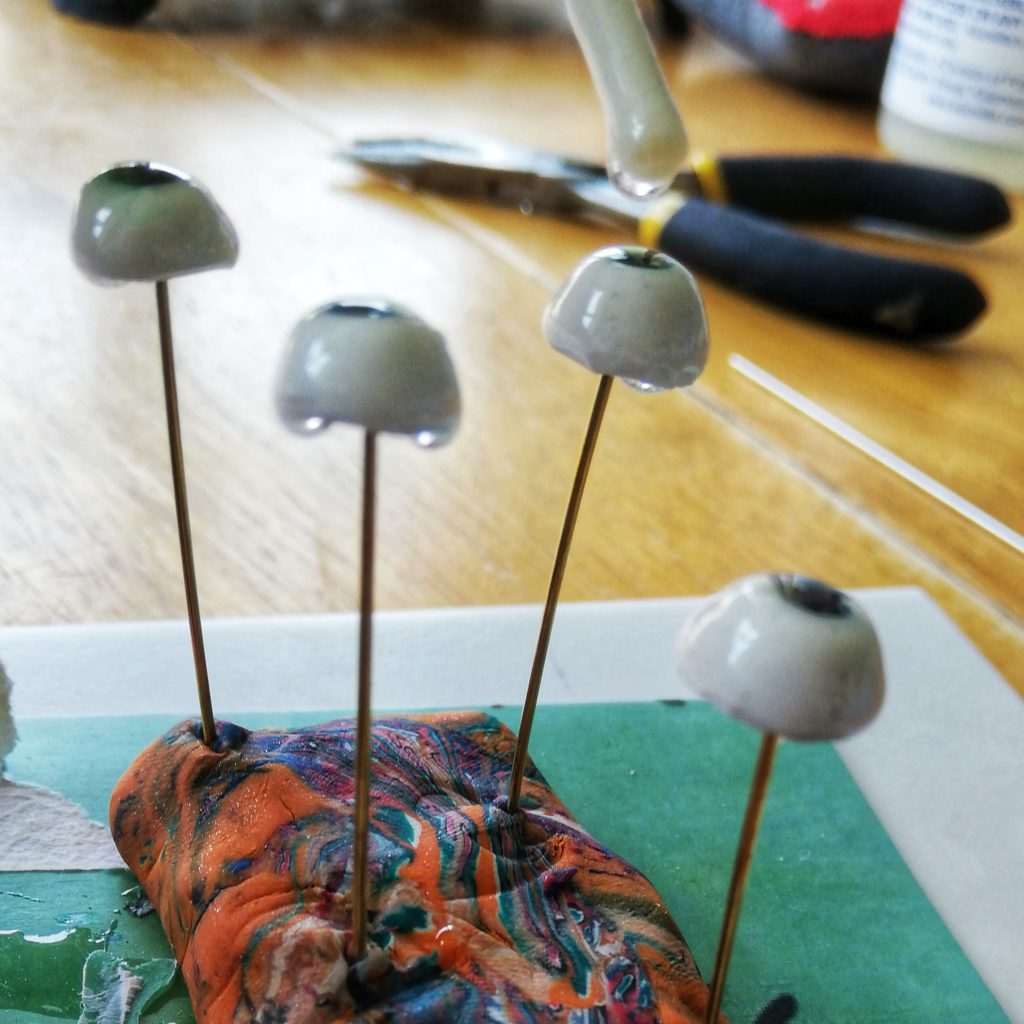 I have made a few pairs of eyes this way now and love it. I take a small ball of white clay, indent it, bake it and then add the iris and pupil. These can be more clay or paint depending on how I feel. And the last stage is to pour resin over the top and wait for a few days while it all sets. Then you have a lovely glass like eye, ready to pop in a head. So next week I will start working on heads (one a day though so I doubt I will finish them all next week).
Ally xx