The Alice Art Doll Collection
Are you like me?
Does the thought of exploring Wonderland fill you with excitement? If a mirror shimmered and glowed, would you put your hand through it? And then your whole body? I would. I have spent my life dreaming of such places and possibilities. It is one of the reasons that I make art dolls. Inside my mind there are the characters from the Alice in Wonderland and Through the Looking Glass, just waiting for me to bring them out. They are waiting to come through into this world, and be added to my Alice Art Doll collection.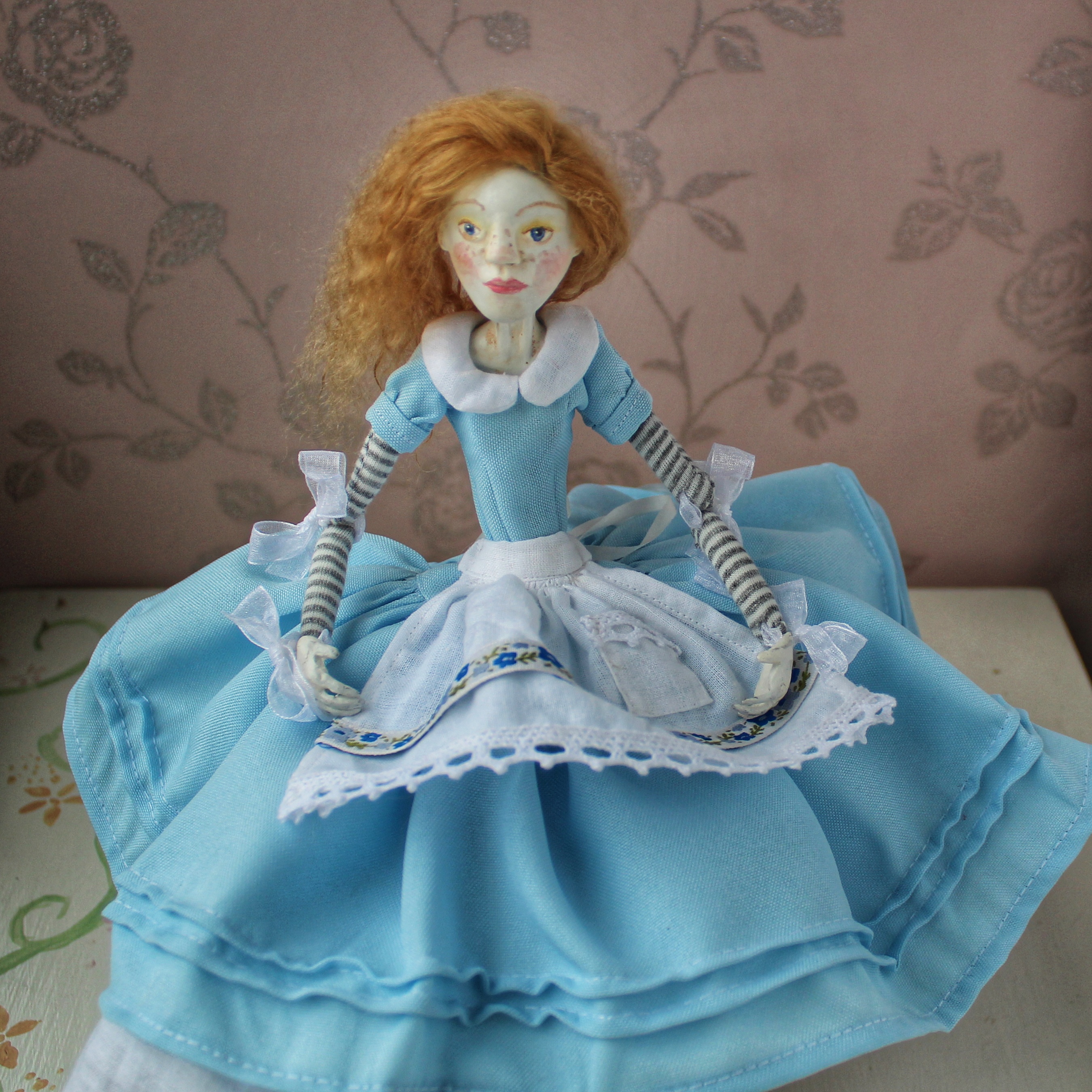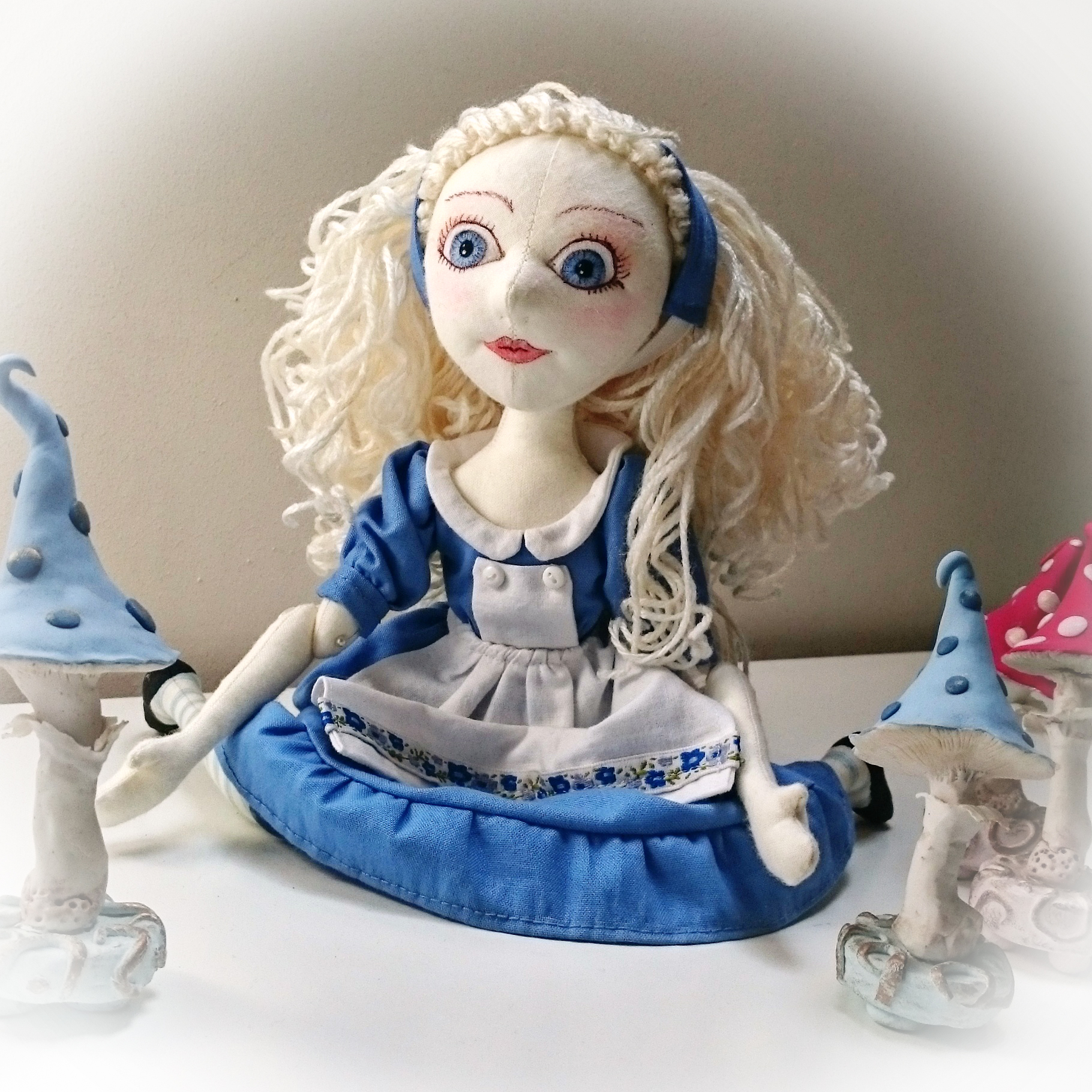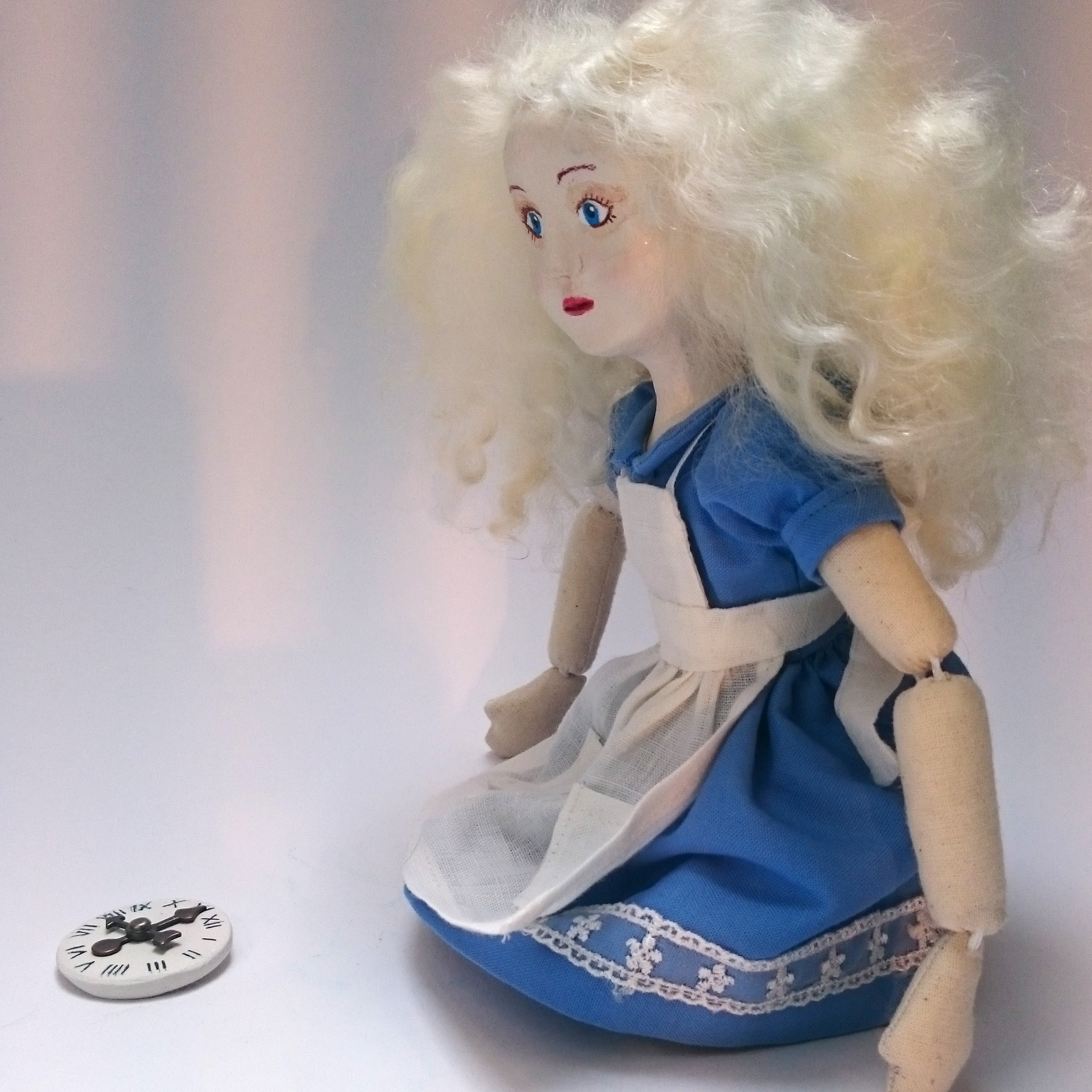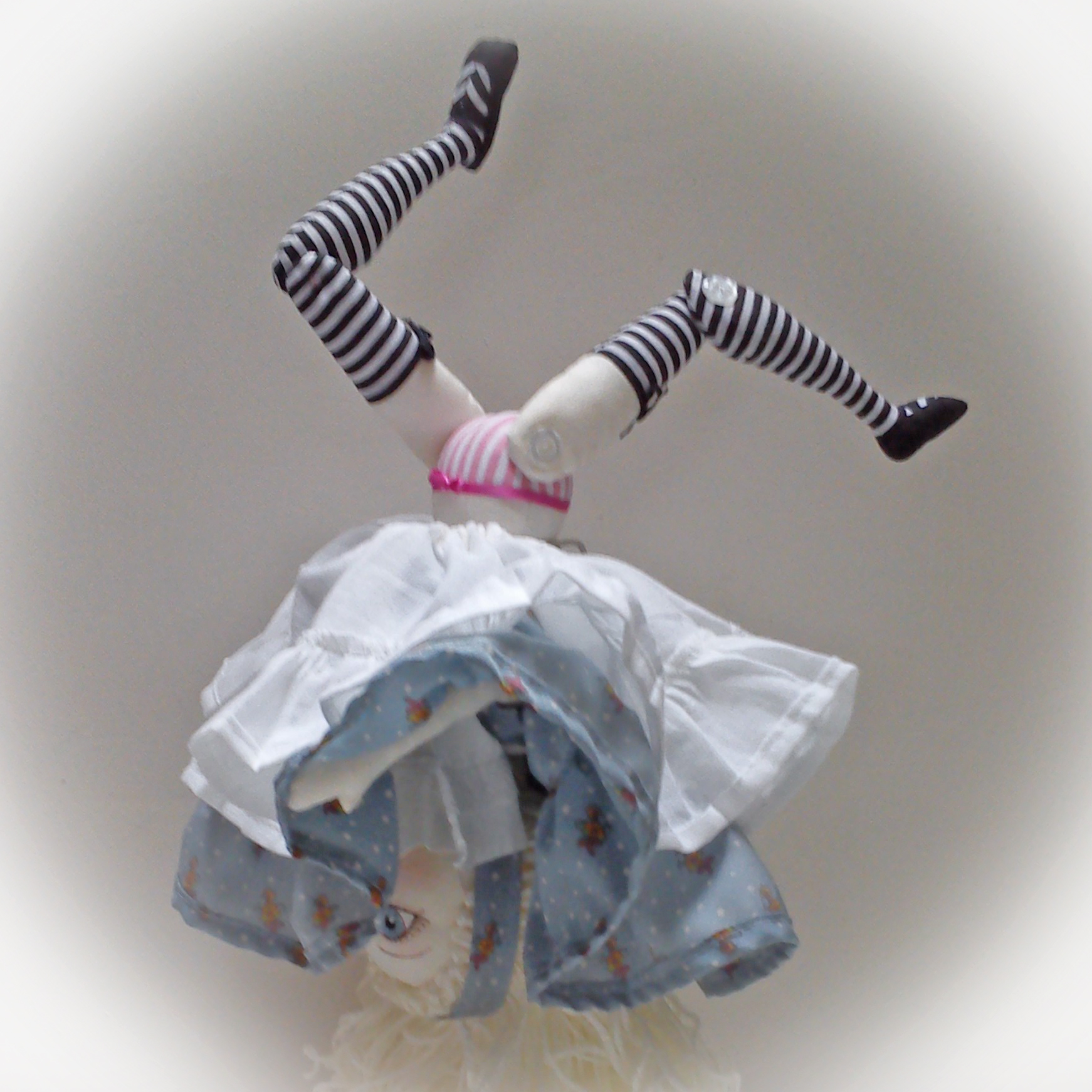 These pictures show my Alice and her friends dolls. Most of these dolls have now been sold and I apologise for the poor quality of photos of the older dolls. I had no camera skills and a rather cheap camera on my phone then. Despite that though, I wanted to capture them before they went off to their new homes to show them in this gallery. I hope you nonetheless enjoy them. It also shows the improvement in my camera work. Although I still have a long way to go.
Materials
As with all my art dolls, the earlier ones are all cloth. Then, as my interest in clays developed, subsequently they become more mixed media. Needle felting is a good way of making a caterpillar, something that might be quite tricky with cloth.
Queuing
 to get out!
I always have an Alice or one of her friends in the queue in my mind. Sometimes they call with impatience, eager or stamping their feet to get out. Whereas others are nothing more than a whisper, a quiet thought, not perceivable for a long time until I can grasp them and bring them into the light. These are the ones I like to make best. 
Please take a moment to dwell among them and indulge your and their fancy.……..