This past Sunday (15th May 22) was the Great Jubilee Doll and Teddy fair at the British Motor Museum, Banbury.
The previous one was at the Motorcycle Museum near the NEC, and therefore, closer to home, but sadly both me and Dr J went down with covid and were unable to attend, so I was determined to stay well so we could make this one. And it was a real treat.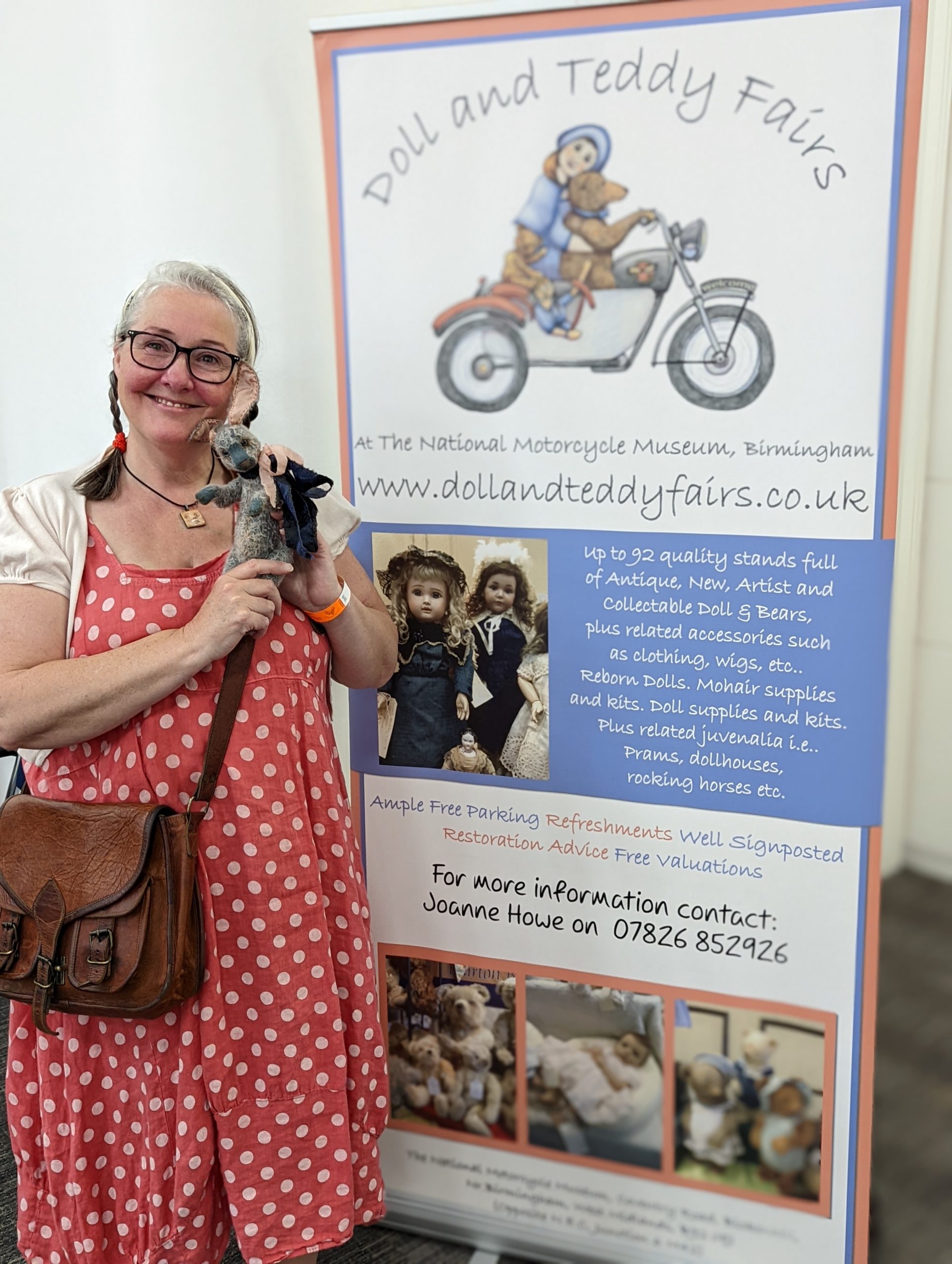 A fun day out at the doll and teddy fair
There were lots of stands with teddies and dolls old and new. Everywhere was all decked out for the Jubilee celebrations with red, white and blue. As well as Dr J, I bought along Harvey for a few photos. He had an excellent time chatting with Peter and a lovely slice of cake while we sat and admired all the vintage prams and outfits that were on show. People had really made an effort and it was so nice to see.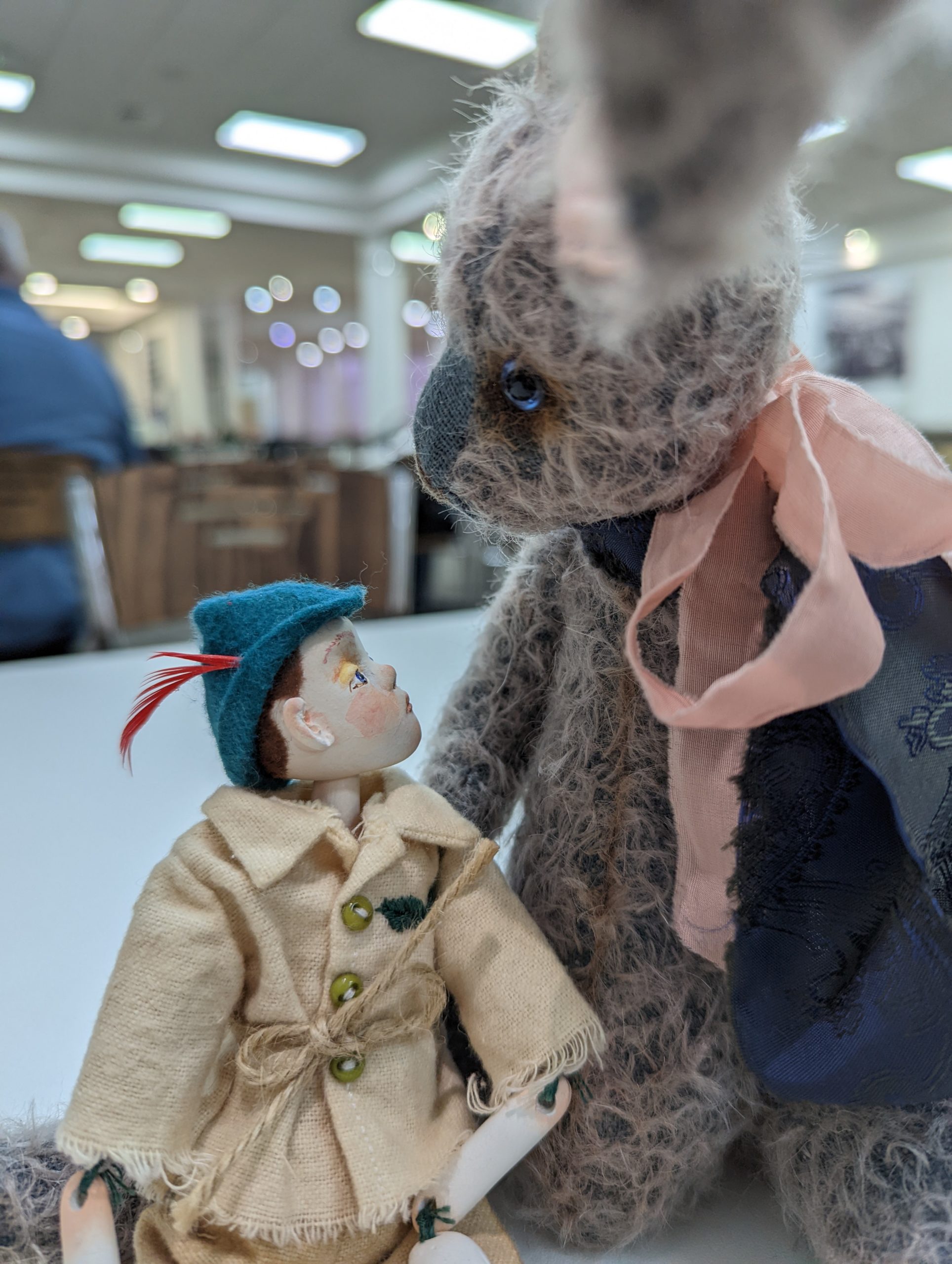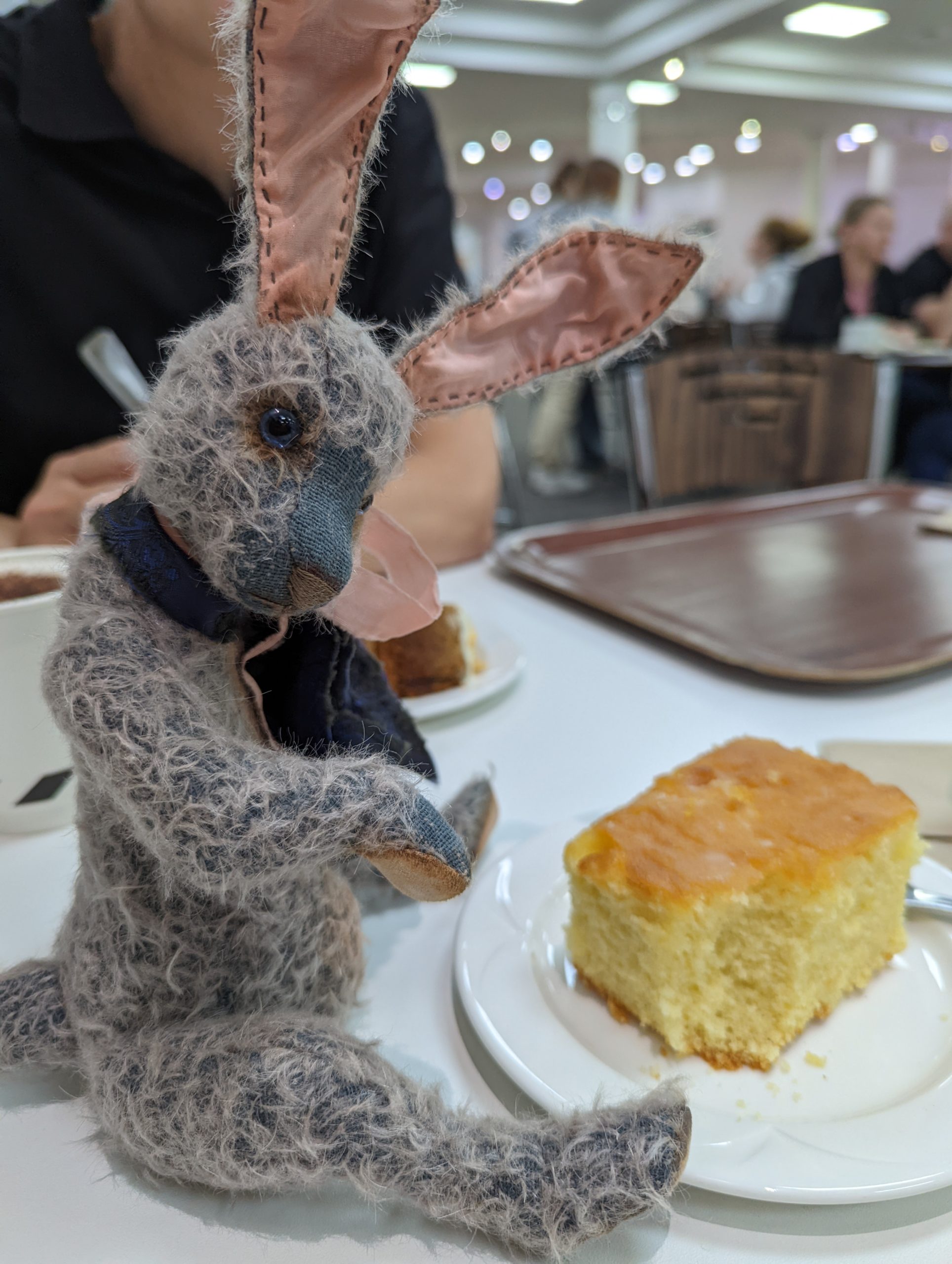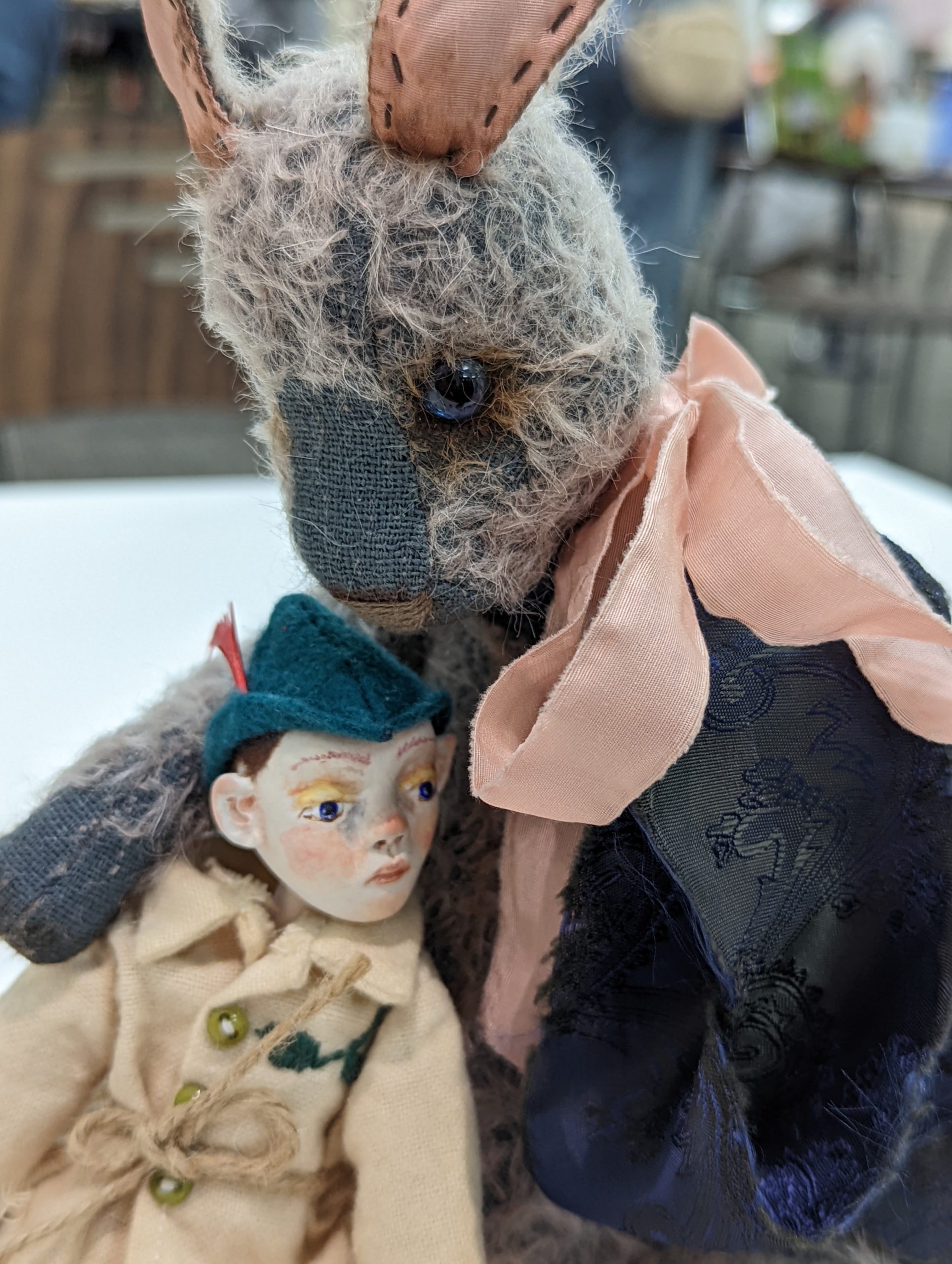 There were even a couple of supplies stalls. I stocked up with eyes, fur and even some tiny paintbrushes which are things I just can't walk past. I do get through them quite fast, or that is my excuse.
And to top it all I won a prize in the draw. You could choose which prize you wanted and pop your raffle ticket in a little box next to the prize. They ranged from teddies to chocolates (and wine of course). But my ticket went into the box next to a pair of very sweet little vintage dolls and I won. I was really chuffed and have then on display in the cabinet already.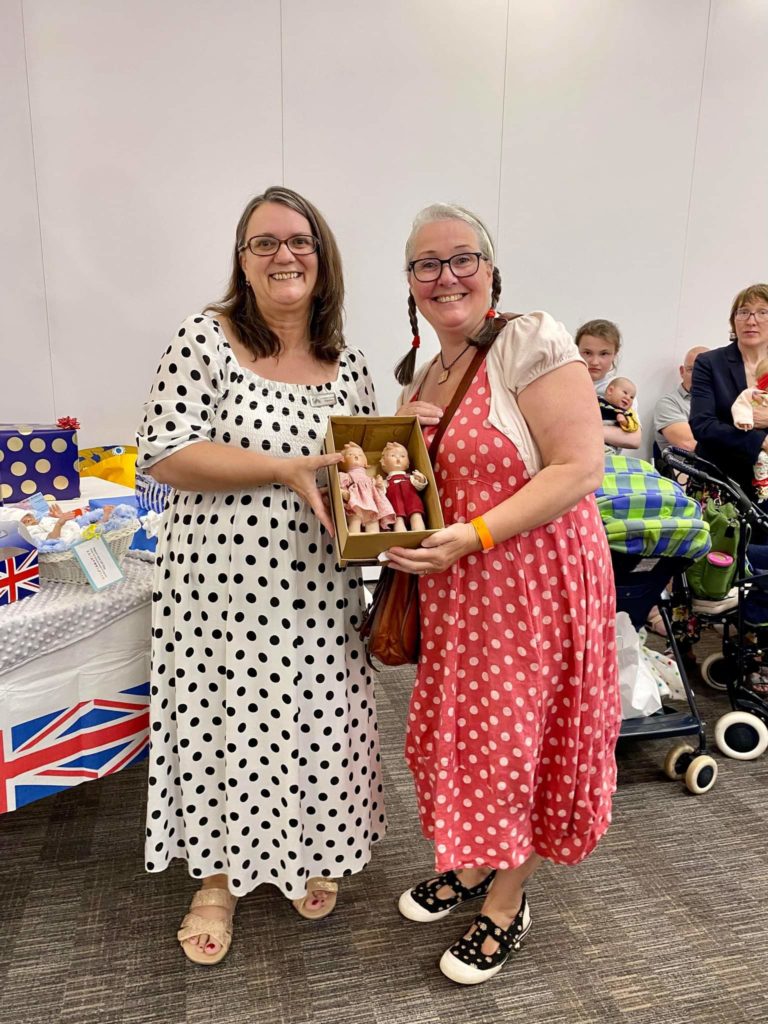 Collecting my raffle prize, a set of very sweet vintage dolls.
The fairs happen 6 times a year at 3 different locations. And if you are into reborn dolls then they are definitely worth a visit. It was so nice to be out and chatting to people after all the cancelled events of the last 2 years. I look forward to the next.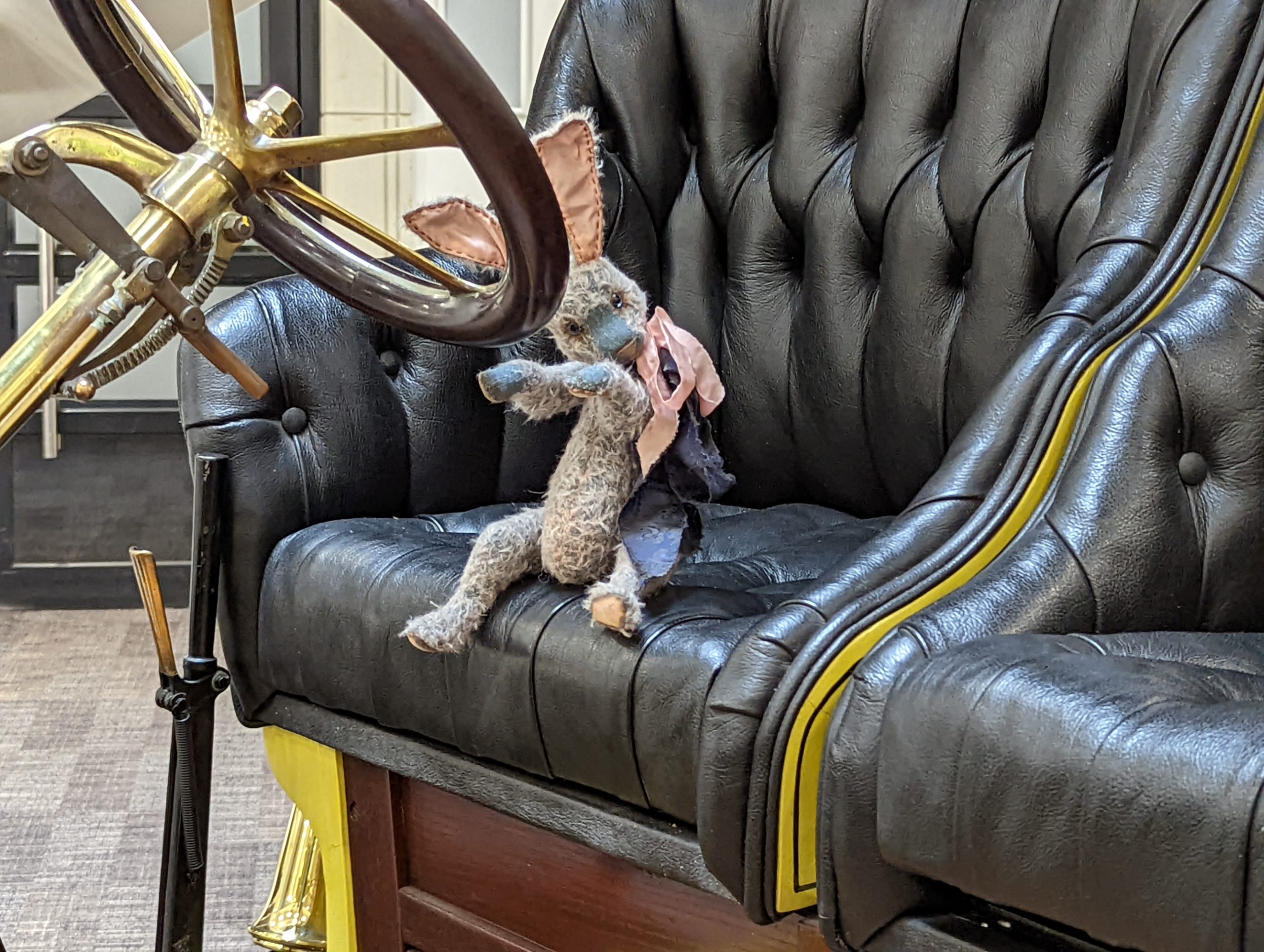 And as an extra treat we got to look around the museum. And Harvey enjoyed playing in some of the cars