Starting a New Project
There might be a rite of passage for a lot of doll makers that we start out with cloth dolls. These are much easier to make. They usually come from a pattern; a set of pieces that you lay on fabric, cut out and sew together. Making a lovely little doll, but one very much like the last you made and the same as the next one too. We then start to venture into sculpting, this can be air dry clay, polymers or other modelling material, but it gives us the ability to make a more expressive doll; to delve into our imaginations more and to see what comes out. The next stage for many after that is making a Ball Jointed Doll.
Ball Jointed Dolls –
taken from Wikipedia
A ball-jointed doll is any doll that is articulated with ball and socket joints. In contemporary usage when referring to modern dolls, and particularly when using the acronyms BJD or ABJD, it usually refers to modern Asian ball-jointed dolls. Many BJDs are cast in polyurethane synthetic resin, a hard, dense plastic, and the parts strung together with a thick elastic. … blurb … There are also BJDs made by European artists, usually referred to as Artist BJDs. These dolls are normally made from polyurethane resin, though can also be made out of a wide variety of materials such as porcelain, paper clay and super sculpey. The BJD style has been described as both realistic and influenced by anime.
They commonly range in size from about 60 centimetres (24 in) for the larger dolls, 40 cm (15.5 in) for the mini dolls, and all the way down to 10 cm (4 in) for the very smallest BJDs. BJDs are primarily intended for adult collectors and customizers. They are made to be easy to customize, by painting, changing the eyes and wig, and so forth.
The desire to make a ball jointed doll has now grown too strong in me, I can no longer ignore it. I did make Maurice last summer who is a little like a BJD, but he was not really refined and now I really want to make a smooth, fluid moving doll, so I shall (fingers crossed).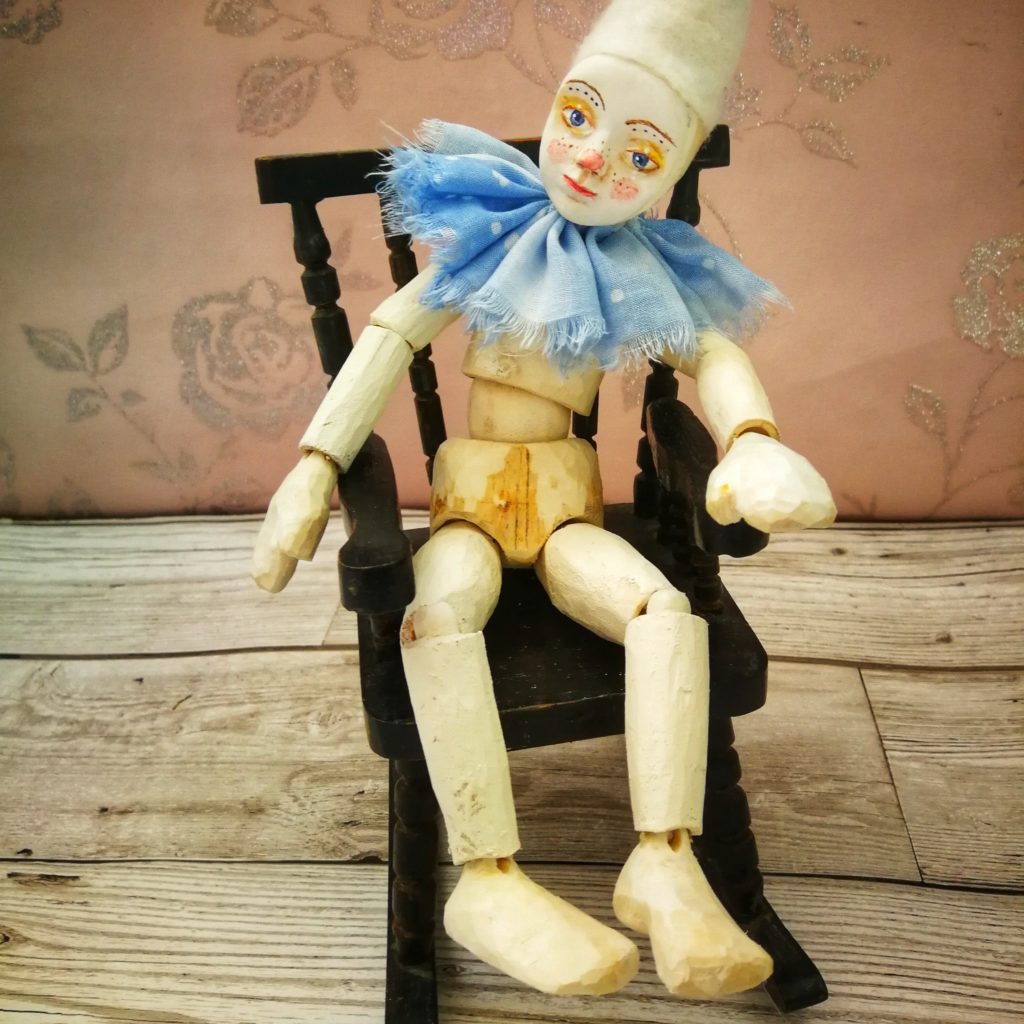 I have been studying Pinterest, reading blog posts and planning and now with the aid of a fantastic book that is unfortunately in Japanese, and knowledge I have gleaned from the wonderful internet and all those intrepid doll makers that went before me, I intent to start. And in case it may be of any help to others that follow me, or anyone with a general interest I shall document my progress, warts and all.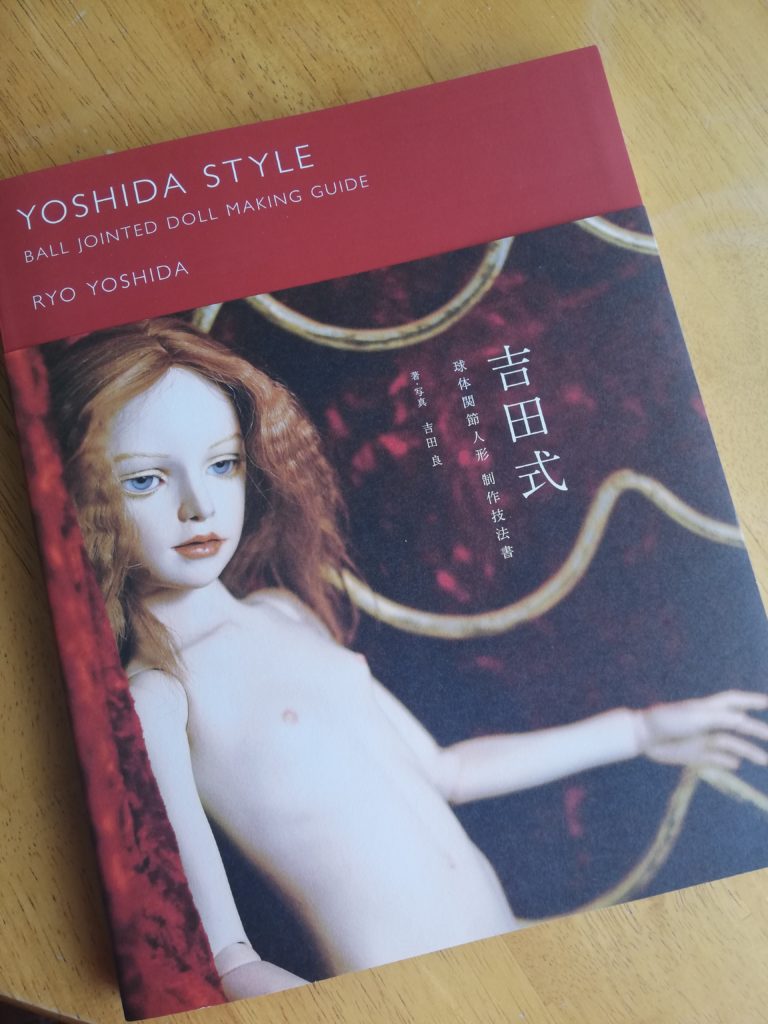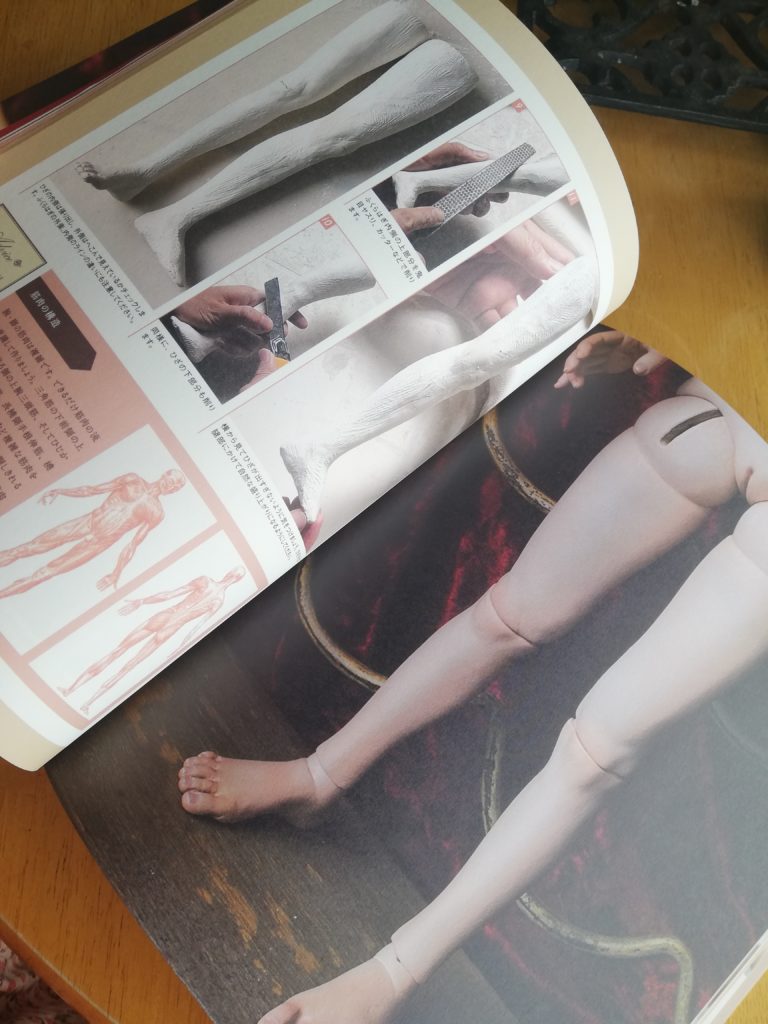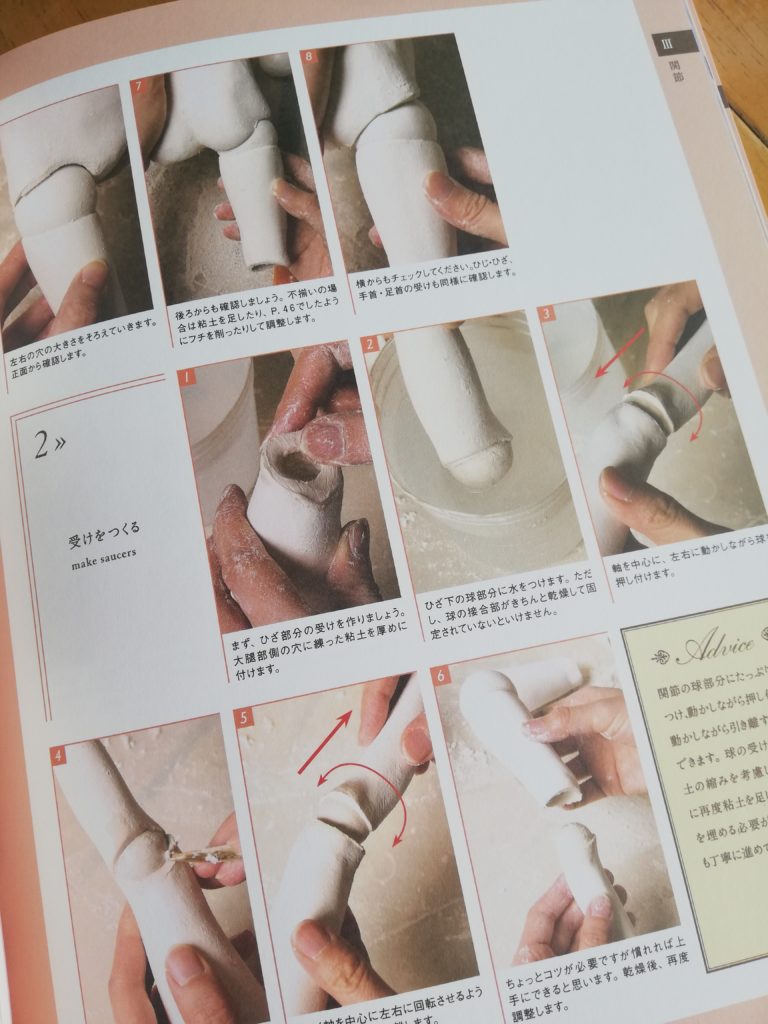 I think warts and all is important, especially if we can all learn from this. Already I have a slight D'oh moment with not studying properly before sculpting the legs. I made the tops as I imagined them not as they should be. But who knows it may turn out ok I will try and string them first. All this will/should make sense when you get round to reading that part later on.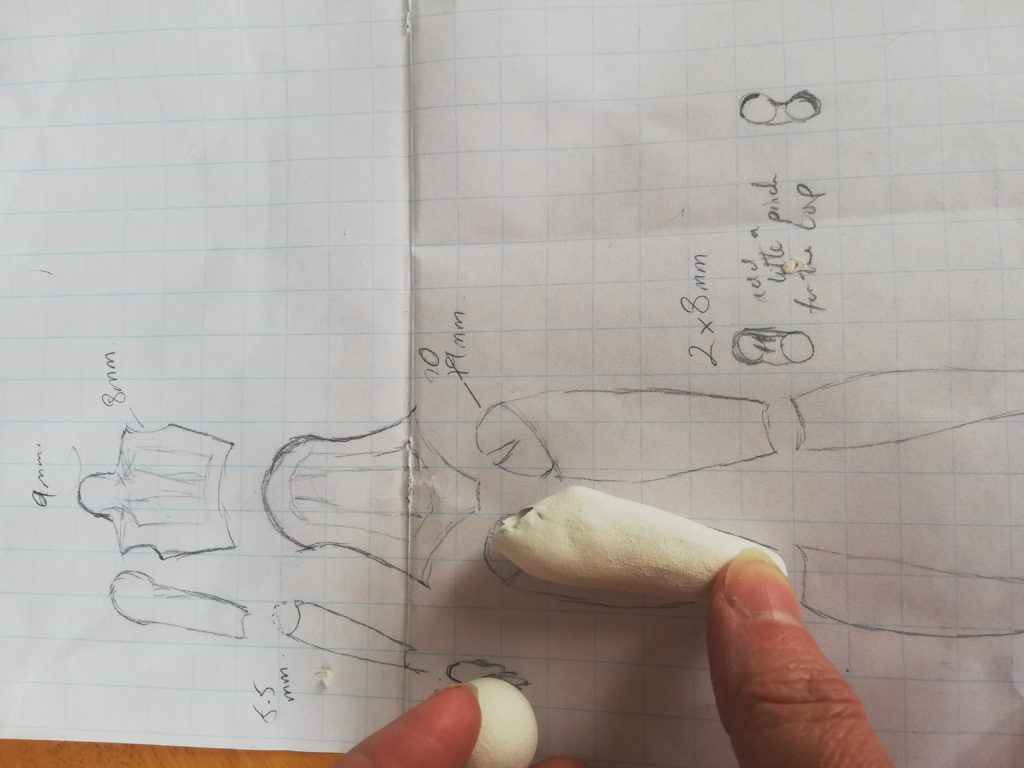 I plan to blog once a week on the progress for that week, this will hopefully keep me accountable to make progress each week. And eventually I would love to make moulds and make a porcelain doll. Maybe trying out a resin option too. Resin is very popular as a material for BJDs. So many possibilities. But baby steps for now – a doll that stands and bends in air dry clay is my first goal.
Stay tuned and join me on my journey. I'd love to hear from you any thoughts too, and obviously if you know a better way of doing any of these things, I'd love to hear that too.
Next blog – designing a template.