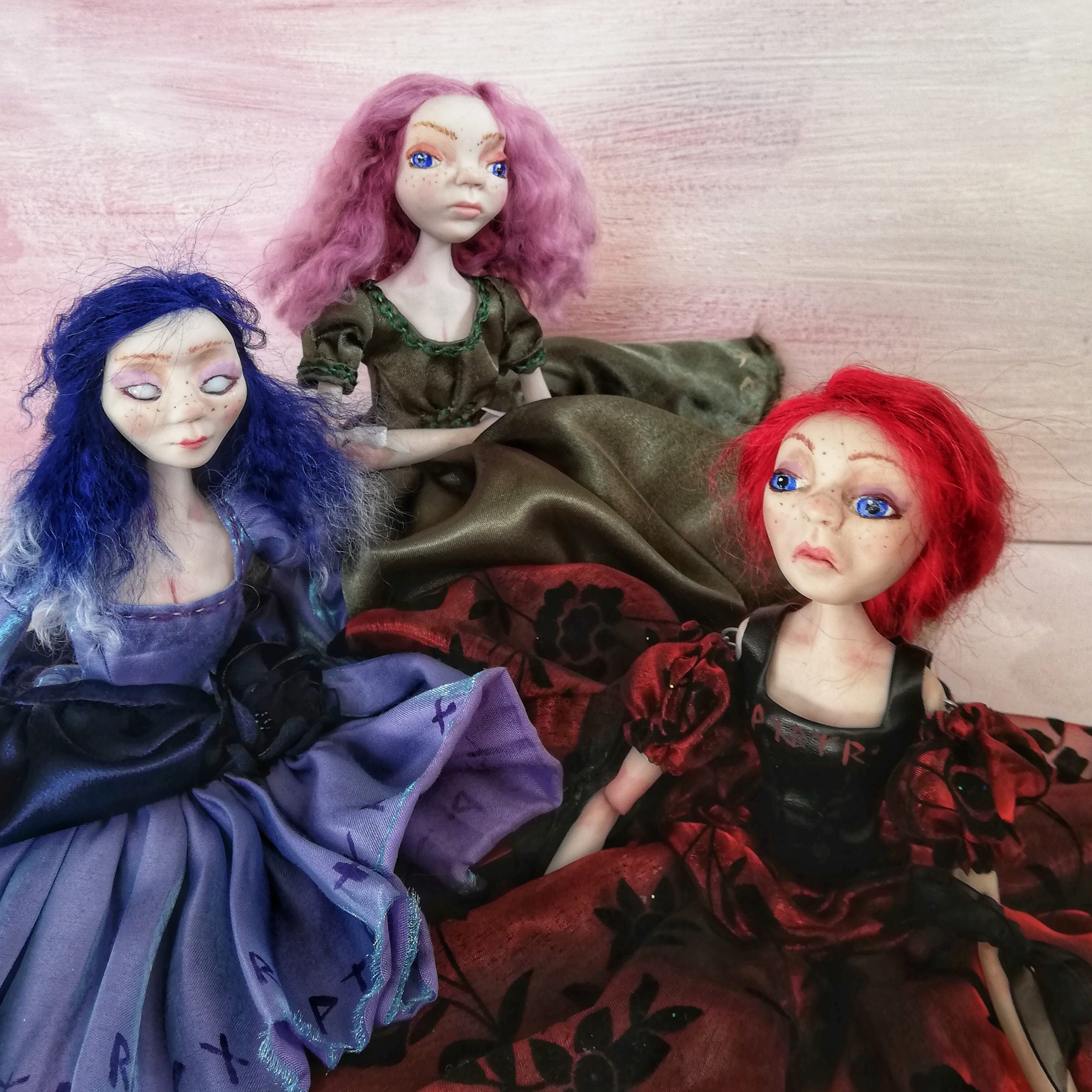 These three lovelies came creeping into my head together, holding hands and whispering to one another. I think I even heard a giggle. Harmonious some days and then quarrelsome others, as sisters are and although loving most of the time, they can get quite jealous if they think a sibling is getting too much attention. It took me a while to see three, they were so close together at first, but now I can't imagine how I confused them.
They are ancient, they say, and saw the first stars before man came along to block out the light with towns and cities. But although they worry a little for the planet, they are in truth quite self-absorbed and think about their own fun most of the time. So, they do not begrudge man for taking away the stars as he has brought Yule and the twinkle of lights that come with all the celebrations. They do love celebrations. Yule is a favourite time of year and they love to feel the cold crisp snow between their toes, wear party frocks and go dancing through the woods.

To purchase one of these dolls please click on their photos and then you will be taken to their listing in my Etsy shop or follow the link above to my Etsy shop. Each doll is available and listed separately. They are all hand sculpted and one of a kind.
Aria is the youngest and is prone to sulking.
As I understand it, their real form is not one we can see, so they can slip in and out of parties and gatherings without bringing any attention to themselves. When they want to mix in, they take the form you see here. Although, I would hazard a guess that they might still stand out a tad.
Pearl believes she is prettiest and would be mightily upset if she didn't get noticed. She is rather vain and quite a flirt truth be told.
Aria is the youngest and can be prone to sulking if she doesn't get her own way. She also has a real love of Turkish delight and quite a sweet tooth all round.
Morrigan is the eldest I believe, and a very gentle soul.
After they had inhabited my head for a while, I noticed that the reason they all held hands was to help Morrigan who is a soothsayer, her eyes are cloudy and don't work so well. To be honest and don't let on I said this but, I'm not too sure about her abilities to see into the future either as nothing she has told me has made any sense. But we all humour her.
They love to dance and wear the finest dresses whenever the opportunity arises. In fact, they need very little excuse. Even an outing to visit the local field mouse sees them decked out in their finery. 
Each carries a present, a little worry stone for their new home. As well as having runes painted onto their clothes, they carry a good luck talisman to bring wishes and hopes of love and happiness with them.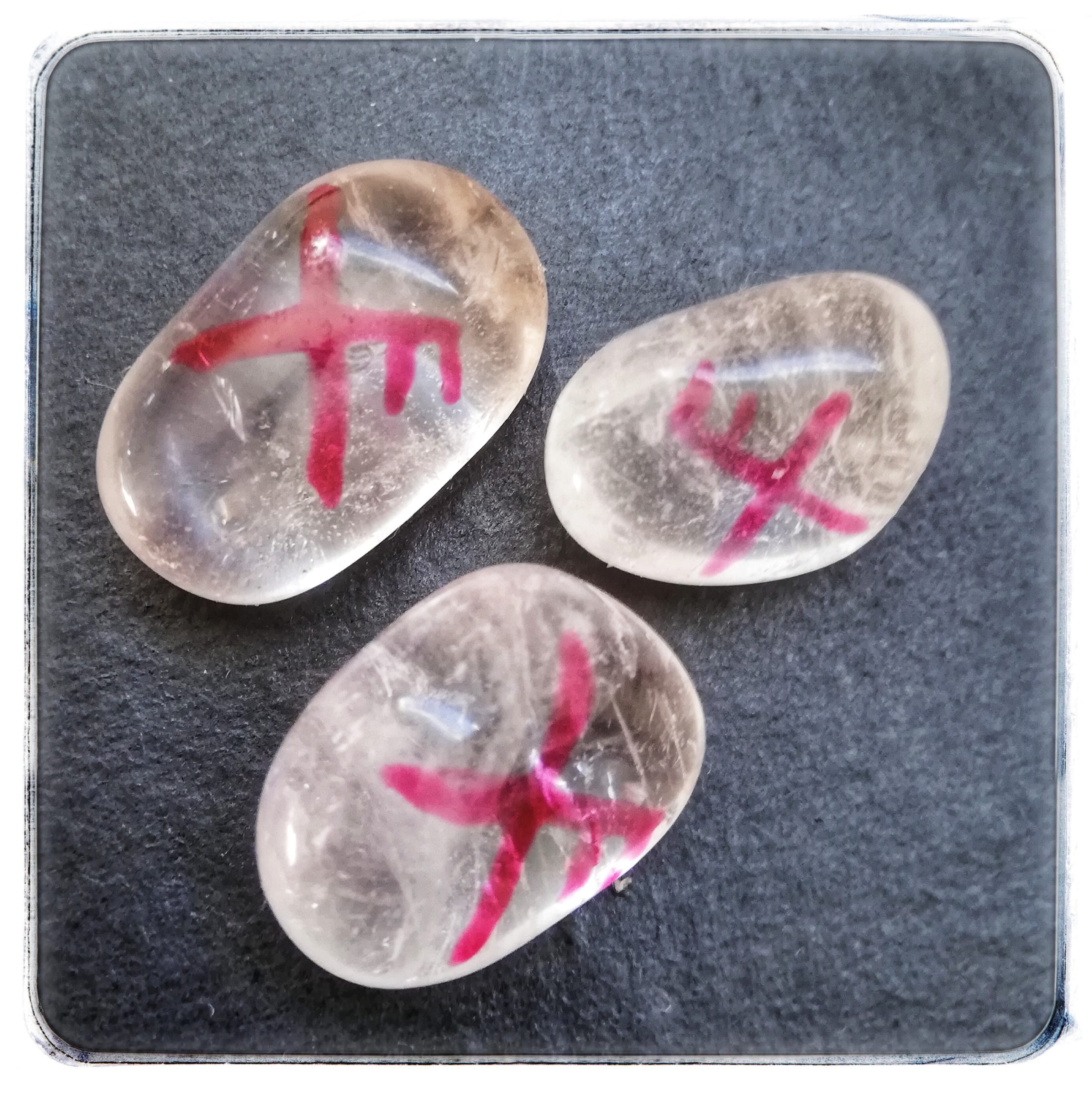 Pearl believes she is prettiest and would be mightily upset if she didn't get noticed. She is rather vain and quite a flirt truth be told.